08 Aug

Fearless Fabulous You! Live Poadcast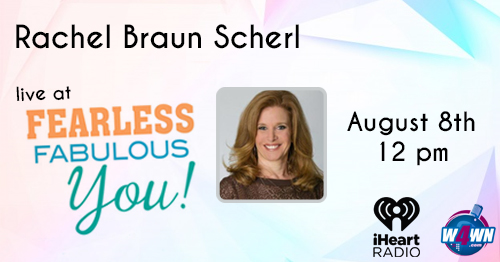 August 8 Rachel will be on
Fearless Fabulous You!
12 noon EST
Live on W4WN-the Women 4 Women Network.
Podcast to iHeart.com
https://www.iheart.com/podcast/209-Fearless-Fabulous-You-27073519/
http://w4wn.com/radio-shows/fearless-fabulous-you/
What is the Heck is a Vagipreneur? Why It Matters
You read that right. Not vegi-preneur. I read Rachel Braun Scherl's book "Orgasmic Leadership" with interest and with the eye of a businesswoman. The personal care products targeting women's sexual health and wellness is big business. And it's led by women with vision and tenacity because usually, they are asking for venture capital from men who (sadly) still hold the purse strings.
I've long had a fascination in being in this end of the business, and I enjoyed reading the stories and takeaways from the women Rachel profiles in her book. Most have had to work hard to educate the public and the "purse string holders" as to why their business model and concept matter. Well, that's because of women matter.
Rachel Braun Scherl, author of "Orgasmic Leadership"
Rachel is the co-founder of SPARK Solutions for Growth. She's a business builder and a vagipreneur who used to haul around lubricants to sell from out of the back of her car (her kids eye-rolled a lot). Rachel provides some great tips on running a business and selling a product and insights into the world of "ladies' business" which can be some pretty business opportunities. Several of the women Rachel spotlights may end of as guests on my show. Very impressive group!