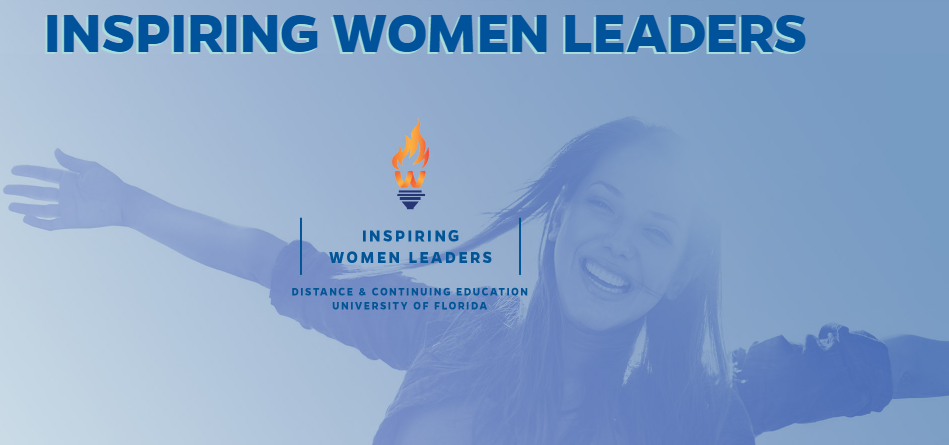 25 Jan

Inspiring Women Leaders Conference March 7 & 8

Join Rachel Braun Scherl and other Women Leaders at University of Florida's INSPIRING WOMEN LEADERS 2-day Conference. This conference is open to all women leaders looking to further develop their skills and engage with the community.

Session Tracks include:
LEADING WITH YOUR STRENGTHS
LEADING AT EVERY AGE AND PLACE
LEADING TO LEVERAGE DIVERSITY & INCLUSION
The event takes place March 7th and 8th at University of Florida campus.
Rachel will be delivering both a presentation on Women as Business Leaders on March 7th as well as the morning Keynote Speech on March 8th How to Become An Orgasmic Leader.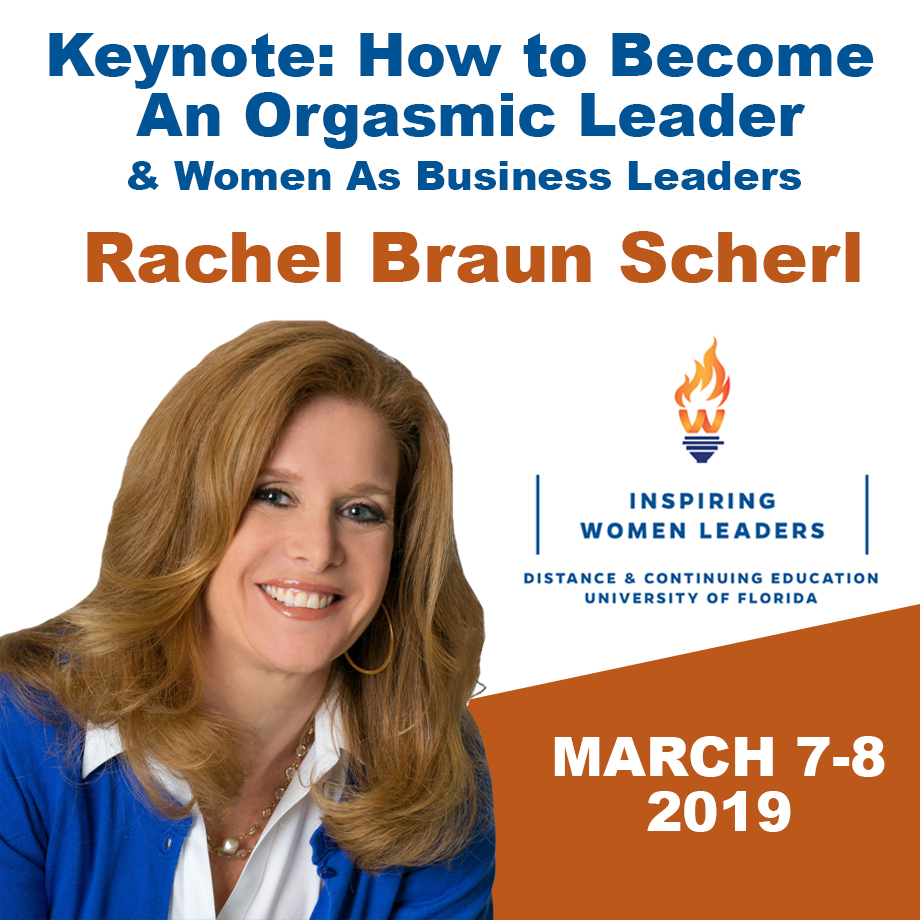 The Inspiring Women Leaders Conference is an inspiring feature of the 2019 event is the incorporation of #SheLeadsWith, a campaign to showcase local women leaders who share their passion and expertise for leading themselves and others.
This two-day event will be full of personal and professional development opportunities, as well as fun and engaging ways to connect with other women leaders.
For a full agenda and list of speakers, visit http://conferences.dce.ufl.edu/inspiring-women-leaders/