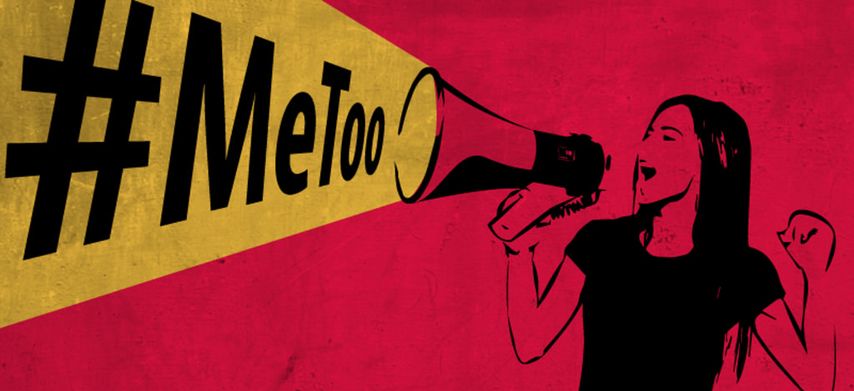 18 Jan

Are We There Yet –  You and #metoo! An Orgasmic Leadership Story

With all the talk about women's progress, what is the deal? Have we arrived yet? Will we know when we get there? Hard to say!!! As a Vagipreneur and major advocate of the growth of businesses in female sexual health and wellness, I am simultaneously energized and enervated.

Our progress (or lack thereof) is all about 2 steps forward and 1 step back. In the 15 months since the New York Times and the New Yorker exposed Harvey Weinstein's predatory behavior and catalyzed the #metoo movement, over 800 now mostly men across industries have been accused publicly and many dethroned. The impact has been broad and deep across industries. Important policy changes have been or are being made. Congress now has required sexual harassment training. There have been non-disclosure laws in 6 states passed that limit their use to effectively silence accusers. Formerly untouchables like Bill Cosby are being brought down and the United States Olympic Committee is cleaning house. The conversation is forceful and frequent and loud!! Good news? Yes, but there is still so much more work to do.

Policies, firings, legislation, awareness – none of these mitigate the lost career opportunities, earning potential and mental health that so many women have experienced as a result of explicit and implicit bias in the workplace. Hard to tell how many of these steps are forward and how many back.

Take the world of female-funded businesses where again we seem to be making great progress. These businesses fall under the term I call Orgasmic Leadership. Many more women are using their financial resources to support other women. Women founders are finding capital outside the seemingly impenetrable world of venture capital. Crowdfunding, organizations focused on educating and activating female investors, angel investors or investment groups continue to be created – many focus expressly on female founders or diverse teams. Leaders in the investment industry were toppled as accusations of harassment were revealed. The percentage of female VCs has grown from 3% to 7% (large delta, small scale).

And even when you look at what I think is the heart of the storm – female funders looking for investment for companies focused on female sexual health and wellness – there is great momentum. Frost and Sullivan, a global organization helping companies with innovation and growth, estimates that the women's health market could be worth $50B by 2025. Another study conducted by Technavio predicts the sexual wellness industry is growing exponentially and will be worth $32 billion in 2019. Companies are being started and funding with several billions going into femtech or sextech start-ups since 2016. Today, there are literally hundreds of companies not only focused on women's health, but also founded and run by women. Female celebrities are jumping on the bandwagon lending their name, finances and social power to business of female health.

But the news sometimes still feels grim. Many leading venture firms hired or promoted their first female partner in 2017 and of the top 100 venture firms, only 8 percent of investing partners were women.

Researchers from Columbia and Harvard demonstrated with hard facts that female entrepreneurs are asked very different kinds of questions that attempt to explain some of the reason behind the disparity in fundraising. Interestingly, men often get asked Promotion questions which emphasize growth opportunities and success while women are asked Prevention questions focused on risk, not success, danger not growth. No surprise then that while women create 38% of US companies, they receive only 2% of funding. Since 2008 as an entrepreneur who has raised venture capital and built businesses, female health companies have faced roadblocks at every turn in terms of access to advertising anywhere and everywhere – Facebook to name the white elephant in the room.

When I was looking for a publicist to support the launch of my first book in May of last year, I reached out to folks who were considered the best in the book business. The answer I got about working with my book, Orgasmic Leadership: Profiting from the Coming Surge in Women's Sexual Health and Wellness – "Do you think you can change the title?" Sort of ironic since so much of the book focuses on the roadblocks to having conversations and building businesses in the space. Needless to say, I decided not to work with that company.

And just last week, Forbes published an article on the importance of the space – highlighting key leaders and companies driving the category. And then Facebook in its never rending hypocrisy refused to approve ad to continue the important conversation. Here was their tired answer:

"This ad isn't running because it doesn't follow our Advertising Policies. We don't allow ads that promote adults products or services, such as sex toys, sexual enhancement products, or sexual videos and publications, as well as images or videos that show nudity."

It will be news to Forbes that they are a sexual publication!

And yet again this month – in 2019, a sex toy that was selected for an innovation award at the annual Consumer Electronics Show (CES), an annual trade show organized by the Consumer Technology Association (CTA) had the recognition rescinded. Why? In their own words, "Entries deemed by CTAn their sole discretion to be immoral, obscene, indecent, profane or not in keeping with CTA's image will be disqualified." There you have it. Except the device had initially been selected for the award for its unique design and engineering.

And then take the he MTA that oversees subway advertising in New York City – the organization seems intent on applying disparate standards to provide advertising real estate to male health focused products vs. women's. Dame Products – makers of award-winning sex toys – was told recently (as were Thinx and Unbound before them) that they can't advertise products of a sexual nature, which apparently didn't apply to hims, a direct to consumer company that delivers hair loss and erectile dysfunction drugs to me being allowed to present a photo of a limp plant with the tagline, "hard made easy." Sounds like a product of a sexual nature to me.

So what's a woman to do? I believe we are at a tipping point, which creator Malcolm Gladwell defines as a "magic moment when an idea, trend, or social behavior crosses a threshold, tips, and spreads like wildfire." Our voices are getting louder, our companies and our ranks are growing in number, our funding is increasing. Investors are starting to take notice. Established companies are feeling pressure to innovate and grow and making investments in start-ups in this space. Corporate venture capital groups are partnering with entrepreneurs who understand the complexity and opportunity of women's sexual and reproductive help. Women are helping women, men are helping women. Our businesses are making headlines and more importantly are starting to make money.. As profoundly put by the notorious RBG, "I ask no favor for my sex. All I ask of our brethren is that they take their feet off our necks." Just let us do our thing.

So what's next? Over the next 5 years, we will continue to see the rapid birth of companies in this space at an astounding rate. And then like most markets, there will be a period of taking stock, eliminating duplication, merging to strengthen forces.

The big winners in this space will be the consolidators – those that create a business home for multiple companies and products across the range of female needs. The winners will be the companies that figure out how to speak to women across about the entirety of their sexual and reproductive lives – broadly from menstruation to menopause. The winners will be the companies that understand, support and provide better products and services for women's health – who build lasting high-value relationships with customers who feel heard and understand, with access to products and services that improve their health and quality of life. And ultimately, the biggest winners will be women – as entrepreneurs, as investors, and as healthier human beings.

To all my fellow female vagipreneurs and entrepreneurs out there I would love to know your experiences and your comments . Please share your story here, shoot me an email or join me at an upcoming event.