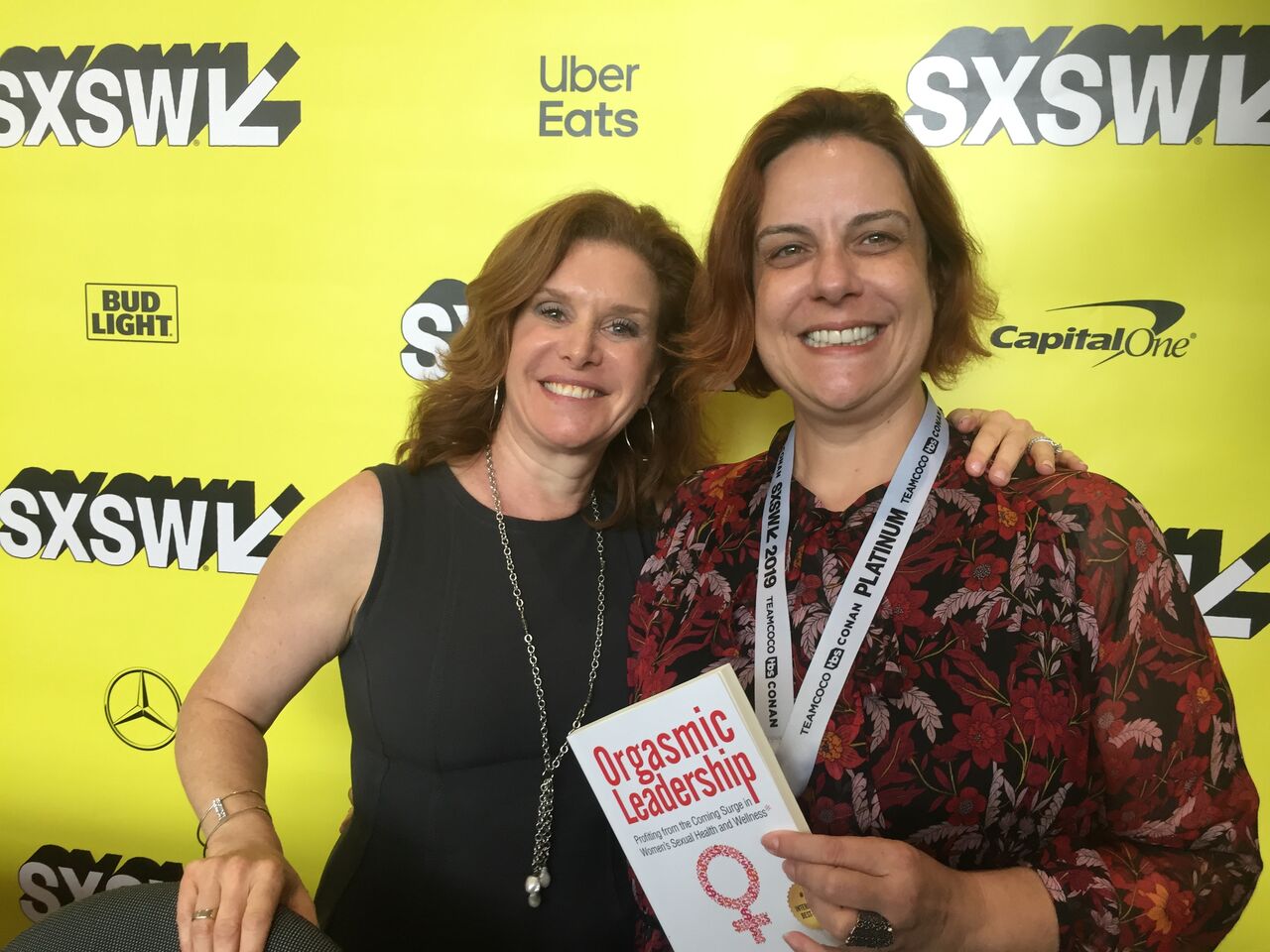 28 Mar

Orgasmic Leadership Hits SXSW – A summary of our Panel

Do you think Eleanor Roosevelt was imagining spending time in Austin at SXSW when she said, "The purpose of life, after all, is to live it, to taste experience to the utmost, to reach out eagerly and without fear for newer and richer experience"?

This year I made my first, but hopefully, not only trek to Austin for the mecca of hipsters, music and SXSW. I was only there for 48 hours, and I am pretty sure that I was kind of holding my breath the whole time. The sights, the sounds, the music, the people, the scooters, the costumes – I felt that I was walking around with my mouth wide open – in a constant state of awe and surprise. Okay, of course the agendas and streets were filled with A-listers in music, art, politics, business, Hollywood, and almost any other sphere of creativity on the planet. I just felt as if every nerve-ending was on high alert – watching, listening, learning and absorbing all of the visual, aural and intellectual stimuli.

And speaking of nerve endings, while I was there, I had the honor of participating in panels about my passion – the world of sexual and reproductive health – what we call in the biz "orgasmic leadership". The two panels I participated in were right up my alley – Women's Health: Big Problems, Better Solutions and Women's Health: How Do You Market Taboo Topics? I sat "chair to chair" with great thinkers, builders and creators who are turning their prodigious talents towards building companies, building brands, investing in entrepreneurs, driving the conversation in the world of female health and wellness. And boy, was I in good company. Special thanks to my vagipreneurial partners in the experience:

· Elizabeth Bailey, Venture Partner, Reproductive Health Investors Alliance·

· Mary Carmen Gasco-Buisson, Director & Consumer Health Space CEO, P&G Ventures

· Colette Courtion, CEO/Founder, Joylux

· Karen Long, entrepreneur, KCK Group

· Sarah Gupta, Director of Medical Affairs, uBiome

A big thank you to Amy Millman, President, Springboard Enterprises, who on a daily basis does so much to promote women in business, women as leaders and the world of sexual wellness and reproductive health. We will continue to keep the conversation going! SEE YOU NEXT YEAR!!!!